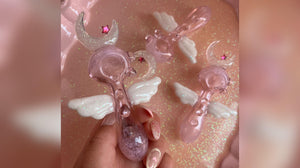 Elevate to Celestial Heights!
The Cutest Sub Box Ever!
Never Break Your Pipe Again!
Where Quality Meets Design
The Smoke Shop Designed with Women in Mind
Don't settle for glass and accessories that don't match you. When you shop at Pirate Girl, your smoking experience is as aesthetically pleasing as it is lifting. Every item is hand picked to match your cute, fun, sassy self! Whether you're looking for a new piece, new papers, or a new place to stash it, Pirate Girl has everything you need to enjoy your smoking experience to the fullest. Styles and designs are only available for a limited time so grab yours before it's too late!
All your favs in one place!